Welcome to Pathways!
Pathways Returns From Building School in Haiti
---
Pathways went to Haiti from June 26 - July 4, 2016 to build a school. We helped lay the foundation and worked with the villagers daily. Many came out to help both young and old. It was a fabulous experience. The Haitian people, although living in extreme poverty, were some of the most gracious, joyful, and generous people we have ever met! We were able to give them the gift of education and the opportunty to learn to read and educate themselves. They taught us resilence, gratitude, and compassion. We learned so much that changed our lives and perspective. We love you Haiti! For more info and see more photos click here to go to our facebook.
---
Are You Looking for a Job or Community Service Hours?
Pathways is looking for mentors to help out with our programs! Our next mentor training is September 26th from 4:00pm-6:00pm. For more information, click on the mentoring tab in the navigation bar above. To register for the next mentor training, click below to download a form. We are also looking for high school students ages 16+ to be job coaches. This is a paid position where you will work with children in our employment training program. Click below for a job coach application. If you have any questions,  email mjennis@PathwaysKids.org for more information!
---
Pathways' Rock Band Performs at Tinton Falls Middle School During an "Include ME!" Assembly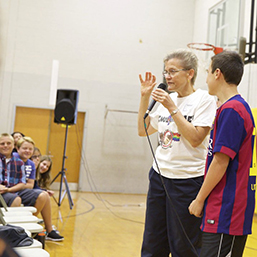 Pathways was invited by Tinton Falls Middle School to share our "Include ME!" assembly with their students and staff. The assembly focuses on helping children to realize the empowerment that comes from diversity. It highlights what children with disabilities "can do" and how changing perception of how we view the word "disability" can open up a world of opportunity for everyone. The Pathways Rock Band came to the assembly to perform. The rock band is made up of children of all abilities and is a true example of the empowerment that comes from diversity. The video below is a part of the rock band performing :the Fight Song." The rock band will be performing at the Pathways' 13th Anniversary Celebration on November 13, 2015. Come join us for a great Beefsteak dinner and a night of inspiration at the Brownstone in Paterson, NJ!
---
Pathways Programs for Children of all Abilities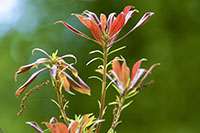 Pathways believes all children have strengths and passions and need avenues to explore and seek out opportunities to express them! Pathways has many programs, one of which is photograpy. The students in this program are learning to tell a story and communitcate the beauty they see in astounding photographs. They use DSLR professional cameras along with Photoshop and Lightroom to edit them. They have reached a professional status and are selling their photographs in galleries! 
---
Shop at Amazon and Donate to Pathways!
Amazon has a great new way that you can shop online with them and at the same time they will donate to Pathways. This is the time of year when all of us will be shopping a lot. What better way than to purchase gifts for the holidays that will in turn raise money for the children in our programs! Please click here and Amazon will give you all the information you need. Thank you for your support!
---
Pathways Interviewed on "The Dawn" Talk Show
Join us on Facebook and Twitter!