Welcome to Pathways!
The Harlem Wizards Game is February 7, 2016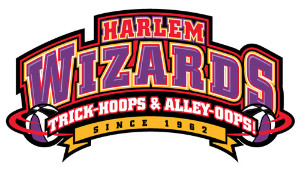 Pathways still has about 50 tickets available to the Harlem Wizard game on February 7, 2016. You can try to purchase them beginning at 11:30am when the doors open. They will be sold on a first come first serve basis. The game will take place from 12:00pm to 2:00pm. Courtside plus ticket holders should be there by 11:15am to meet with the Wizards and have pizza before the game. We will have hotdogs and other refreshments on sale at the event. Thank you again - we are planning on having a great day of entertainment and fun and look forward to seeing everyone there!
---
Pathways is having a Star Wars Party!

Pathways has rescheduled our Star Wars Party to February 22, 2016. That is right! Parents you can drop your kids off for a great time filled with fun, games, dancing, and music while you go out to dinner or do something for yourselves. Pathways will provide pizza, drinks, and dessert for your kids in addition to plenty of fun and entertainment. We have mentors on hand for the night that have put together some music with our DJs and a Star Wars packed time. The kids can dress in Star Wars costumes if they want and there is a rumor that Darth Vader is making an appearance! Parents, you deserve some time off! Stay tuned for the exact time of the party!
---
Are You Looking for a Job or Community Service Hours?
Pathways is looking for mentors to help out with our programs! Our next mentor training is September 28th from 4:00pm-6:00pm. For more information, click on the mentoring tab in the navigation bar above. To register for the next mentor training, click below to download a form. We are also looking for high school students ages 16+ to be job coaches. This is a paid position where you will work with children in our employment training program. Click below for a job coach application. If you have any questions,  email mjennis@PathwaysKids.org for more information!
---
Pathways' Rock Band Performs at Tinton Falls Middle School During an "Include ME!" Assembly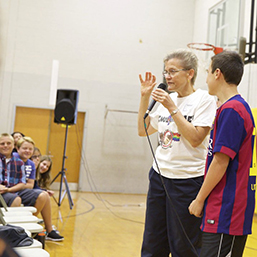 Pathways was invited by Tinton Falls Middle School to share our "Include ME!" assembly with their students and staff. The assembly focuses on helping children to realize the empowerment that comes from diversity. It highlights what children with disabilities "can do" and how changing perception of how we view the word "disability" can open up a world of opportunity for everyone. The Pathways Rock Band came to the assembly to perform. The rock band is made up of children of all abilities and is a true example of the empowerment that comes from diversity. The video below is a part of the rock band performing :the Fight Song." The rock band will be performing at the Pathways' 13th Anniversary Celebration on November 13, 2015. Come join us for a great Beefsteak dinner and a night of inspiration at the Brownstone in Paterson, NJ!
---
Pathways Programs for Children of all Abilities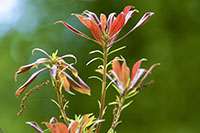 Pathways believes all children have strengths and passions and need avenues to explore and seek out opportunities to express them! Pathways has many programs, one of which is photograpy. The students in this program are learning to tell a story and communitcate the beauty they see in astounding photographs. They use DSLR professional cameras along with Photoshop and Lightroom to edit them. They have reached a professional status and are selling their photographs in galleries! 
---
Shop at Amazon and Donate to Pathways!
Amazon has a great new way that you can shop online with them and at the same time they will donate to Pathways. This is the time of year when all of us will be shopping a lot. What better way than to purchase gifts for the holidays that will in turn raise money for the children in our programs! Please click here and Amazon will give you all the information you need. Thank you for your support!
---
Pathways Interviewed on "The Dawn" Talk Show
Join us on Facebook and Twitter!