Welcome to Pathways!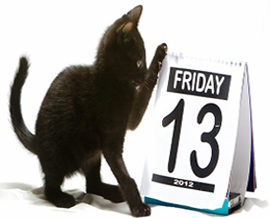 Celebrating Pathways' 13 Years of Service!
Join our Luckiest Beefsteak at The Brownstone
Pathways' is celebrating our 13th anniversary by hosting the "Luckiest Beefsteak" fundraiser at the historic Brownstone in Paterson, New Jersey!  The beefsteak will be on "Friday the 13th" which falls on November 13, 2015 from 6:30pm-10:30pm. We will have live entertainment provided by Pathways' famous Rock Band and Disc Jockeys.  The Brownstone will be serving a dinner you won't want to miss with italian antipasto, BEEFSTEAK, soft drinks, draft beer, dessert and much more. Even though it is Friday the 13th, it could be your luckiest night ever as there will be raffles, dancing, and fun for all. This will be an awesome fundraiser to benefit Pathways' programs for children of all abilities, and will help raise money for our students in our leadership program to go to Haiti to build a school. The school will be for children who are illiterate and live in such dire poverty they will never have the opportunity to receive an education without our help. To find out more information about this trip read the article below and click here to visit our buildOn Haiti website!  See the video below for the rock band who just performed at Tinton Falls Middle School in an "Include ME!" assembly. You don't want to miss a night of pure inspirtion as kids of all abilities perform together!
---
Help our Youth Leadership Build a School in Haiti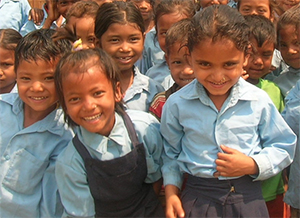 Pathways' Leadership L.I.V.E program is made up of a group of students of all abilities. Each year they select a project that will push them out of their comfort zone and into service to others that will transform their lives. This year this group of students has chosen to join forces with buildOn.org and will not only raise the funding to build a school in Haiti but join the village in Haiti for 9-10 days to help them build it. There are 7 impoverished countries buildOn.org works with to build schools and help bring the gift of education to their children. To understand more about buildOn and the purpose of our trek, view the video below. To find out how you can help these students or apply to be a part of the trek going to Haiti click here.
---
Are You Looking for a Job or Community Service Hours?
Pathways is looking for mentors to help out with our programs! Our next mentor training is September 28th from 4:00pm-6:00pm. For more information, click on the mentoring tab in the navigation bar above. To register for the next mentor training, click below to download a form. We are also looking for high school students ages 16+ to be job coaches. This is a paid position where you will work with children in our employment training program. Click below for a job coach application. If you have any questions,  email mjennis@PathwaysKids.org for more information!
---
Pathways' Rock Band Performs at Tinton Falls Middle School During an "Include ME!" Assembly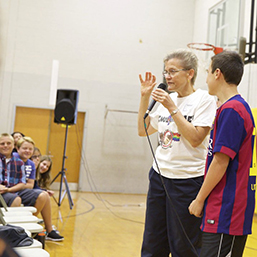 Pathways was invited by Tinton Falls Middle School to share our "Include ME!" assembly with their students and staff. The assembly focuses on helping children to realize the empowerment that comes from diversity. It highlights what children with disabilities "can do" and how changing perception of how we view the word "disability" can open up a world of opportunity for everyone. The Pathways Rock Band came to the assembly to perform. The rock band is made up of children of all abilities and is a true example of the empowerment that comes from diversity. The video below is a part of the rock band performing :the Fight Song." The rock band will be performing at the Pathways' 13th Anniversary Celebration on November 13, 2015. Come join us for a great Beefsteak dinner and a night of inspiration at the Brownstone in Paterson, NJ!
---
Pathways' Open House a Great Success!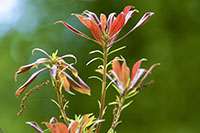 Pathways photography students had their first gallery aution at il Michelangelo's Italian Restaurant located in Boonton Township, New Jersey on Sunday March 29, 2015. They sold 46 framed photographs and made over $1200 that will go back into making their photography program even bigger and better! A special thanks to the Cascio Family from il Michelangelo's for hosting the event and providing all the delicious food. See a few of the pictures below that were sold in our gallery.
---
Shop at Amazon and Donate to Pathways!
Amazon has a great new way that you can shop online with them and at the same time they will donate to Pathways. This is the time of year when all of us will be shopping a lot. What better way than to purchase gifts for the holidays that will in turn raise money for the children in our programs! Please click here and Amazon will give you all the information you need. Thank you for your support!
---
Pathways Interviewed on "The Dawn" Talk Show
Join us on Facebook and Twitter!